Reconditioned Appliances
Call now to find out about the quality reconditioned and floor model washing machines that we have in stock.
Wash Tech offer a range of reconditioned and refurbished washing machines. These machines have been expertly restored and often appear either brand new or with only minor superficial damage which is clearly detailed on each product.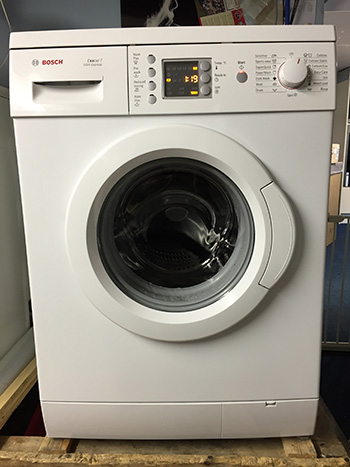 Why buy refurbished?
All of our refurbished washing machines and appliances have a 6 month warranty on parts and labour.
You can buy a high end machine with dynamic features for a low price.
If your current appliance has broken down, buying a reconditioned machine can sometimes be more cost effective than a repair.
You can buy with confidence as all order are fulfilled by Wash Tech with optional installation and recycling.