NEFF Repair Specialists
Wash Tech are NEFF appliance repair specialists. We have been repairing appliances since 1984 and have now established ourselves as one of the UK's leading repair specialists for NEFF washing machines, tumble dryers, dishwashers, and ovens.
NEFF is well known as a brand that produces appliances of unrivalled quality. Faults are far less common than in other brands, but if things do go wrong, you need a specialist with the expertise and the technology to repair your appliance with friendly and professional service.
You can easily book a repair online or over the phone by calling 0330 205 0220.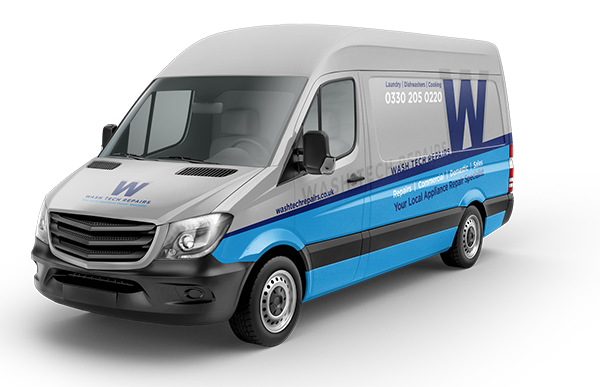 There are many good reasons for choosing NEFF.
Here are just six of them.
Since 1877, NEFF has been on a mission. NEFF set out to develop ideas which are exactly what enthusiastic cooks are looking for. Their range of products are ideal for anyone who enjoys creating great food together with family and friends. NEFF home appliances are designed to inspire your kitchen creativity. NEFF appliances are continually tweaked, innovated and perfected to ensure their products are at the centre of every kitchen.
The Wash Tech Difference
As NEFF repair specialists, Wash Tech have garnered five-star customer reviews from the independent review centre.
Our experienced engineers can quickly diagnose both common and uncommon appliance faults, and we carry a myriad of authentic replacement parts. That's why we can repair 99% of machines on our first visit.
Book a repair online or call us on 0330 205 0220.
Over the years, our service has evolved to become as streamlined and hassle-free as possible. If you require an appliance repair, you can book a repair online or over the phone, specifying a day and timeframe which is convenient for you.
We provide transparent and flat-rate pricing and have the technology and the know-how to repair your appliance as quickly and conveniently as possible.
For added peace of mind, any replacement parts come with a six-month guarantee.
Case Study
★★★★★
James booked a repair through the Wash Tech website when his NEFF oven started to cut out. He knew Wash Tech serviced the Worcestershire area because he had seen multiple branded vans. James only had to wait 36 hours after his online booking to have the issue solved quickly and efficiently. James went on to tell us that he was impressed with the fast response and professional engineers.
James was able to book a time and date which suited him because of our 24/7 online booking form.
*The name of this customer has been changed to protect client confidentiality.

NEFF Washing Machines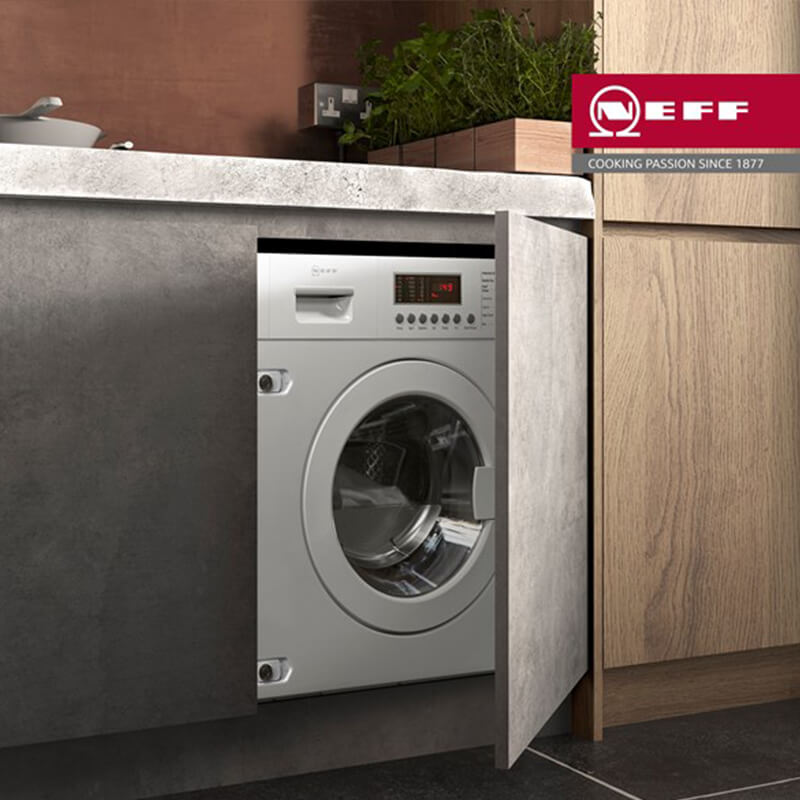 We are well equipped to repair NEFF washing machines in the UK. Our depot stocks a wide range of replacement parts and we carry the latest in diagnostic equipment.
Common Faults
Machine not turning on
Door not opening
Error code
Machine leaking
Overly noisy
Not draining
NEFF Washer Dryers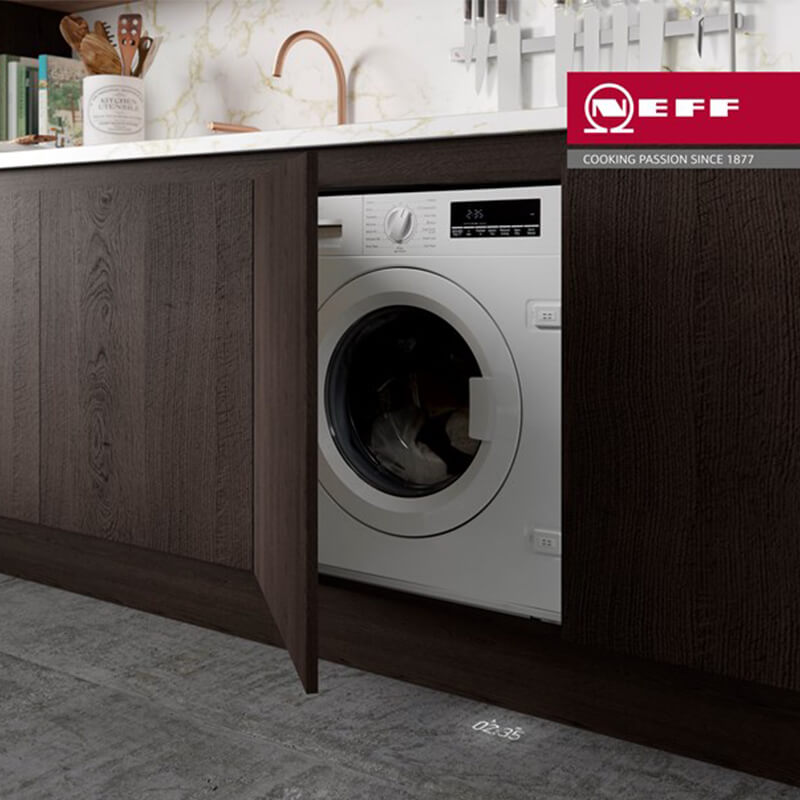 If your washer dryer has developed a fault and requires a NEFF repair specialist, you can book a repair online or over the phone.
Common Faults
Not powering on
Won't heat up
Error code
Belt has snapped
Pump has blocked
Drum bearing has failed
NEFF Dishwashers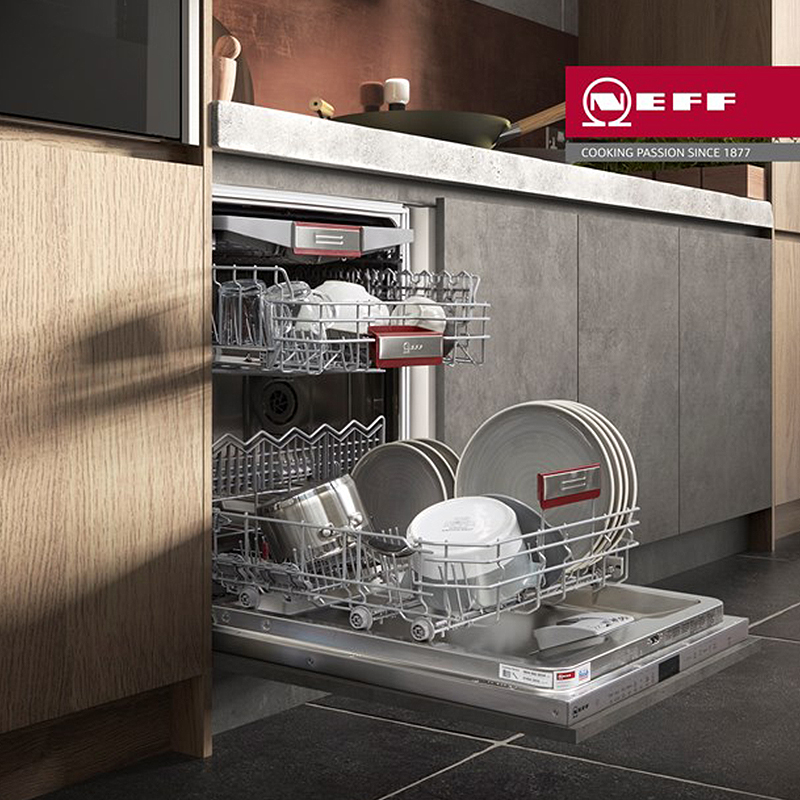 Wash Tech are well versed in common and uncommon NEFF dishwasher faults. Search our knowledge base to find more information or call our service centre on 0330 205 0220.
Common Faults
Leaking
Errors codes
Unpleasant odour
Not powering up
Overly noisy
Won't drain
Performs inadequately
NEFF Ovens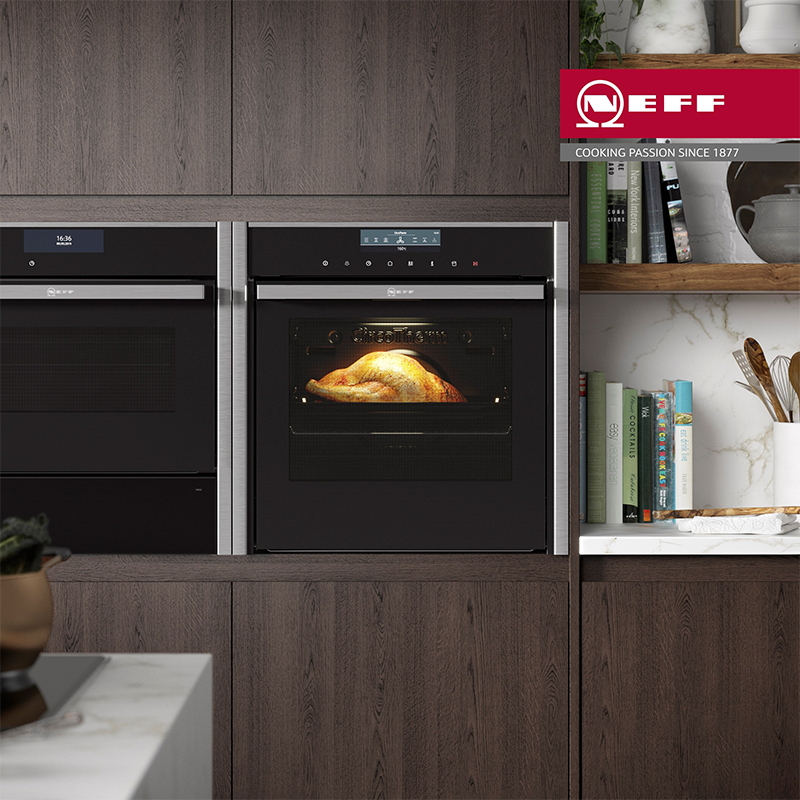 Wash Tech repair electric NEFF ovens and hobs, as well as electrical faults on dual fuel cookers and hobs.
Common Faults
Not heating up
Error code
Fan not working
Light not working
Getting too hot
No power
Locating Model Numbers
When you book a repair, either online or over the phone, it's helpful for us to know the model number of your appliance. This information will allow us to pre-asses you repair and, if necessary, bring the correct replacement part when our engineer visits.
Washing machine model numbers are usually located on the inside of the door.
For tumble dryers, the model number should be located on the inside of the door (see picture). In some cases, this may have become faded or fallen off, in which case don't worry.
For dishwashers, the model number should be printed on a sticker on the right inside edge of the door (see picture). If you can't locate the model number, just provide us with as much detail as possible.
On ovens, you can find the model number on a sticker at the base of the oven behind the door (see picture).
NEFF Repair Prices
Repair price starts from £59.95, which is a one-off flat labour fee. This price does not include replacement parts (if required). You can book an engineer's visit by calling 0330 205 0220 or using the form on this page.
Need to replace your appliance?
The Wash Tech warehouse carries a wide range of NEFF appliances, both new and refurbished. Call us on or speak to one of our engineers.

Service Areas
Our engineers perform appliance repairs across central England including Worcestershire, Herefordshire, Gloucestershire, Birmingham, and Oxfordshire. You can see a full list of counties we service on our coverage page. Alternatively, view the map below.
The easiest way to see if there are engineers in your area, and to check if we support your brand of appliance, is to fill out the online booking. It only takes a few seconds and the form will automatically tell you if your area and appliance is covered.
Repairs can be booked online or over the phone by calling 0330 205 0220.