Tumble Dryer Repairs
Tumble Dryers can be a big time-saver so we know that it's inconvenient when the malfunction or breakdown.
If your tumble dryer has developed a fault you can use the form on this page to book a repair or call our team on 0330 205 0220 and arrange a date and time for an engineer to come out to you. Our engineer will assess the fault and there is no charge if you decide not to go ahead with the repair
Tumble dryers come in two varieties, vented and condenser. Vented tumble dryers are a little more common. They work by spinning the clothes at a high speed. Air is then heated and pumped into the drum where it mixes with water forming steam. The steam then travels through the vent which usually goes through an outer wall. In the case of vented tumble dryers, the steam is collected in a large container that needs to be emptied when it becomes full.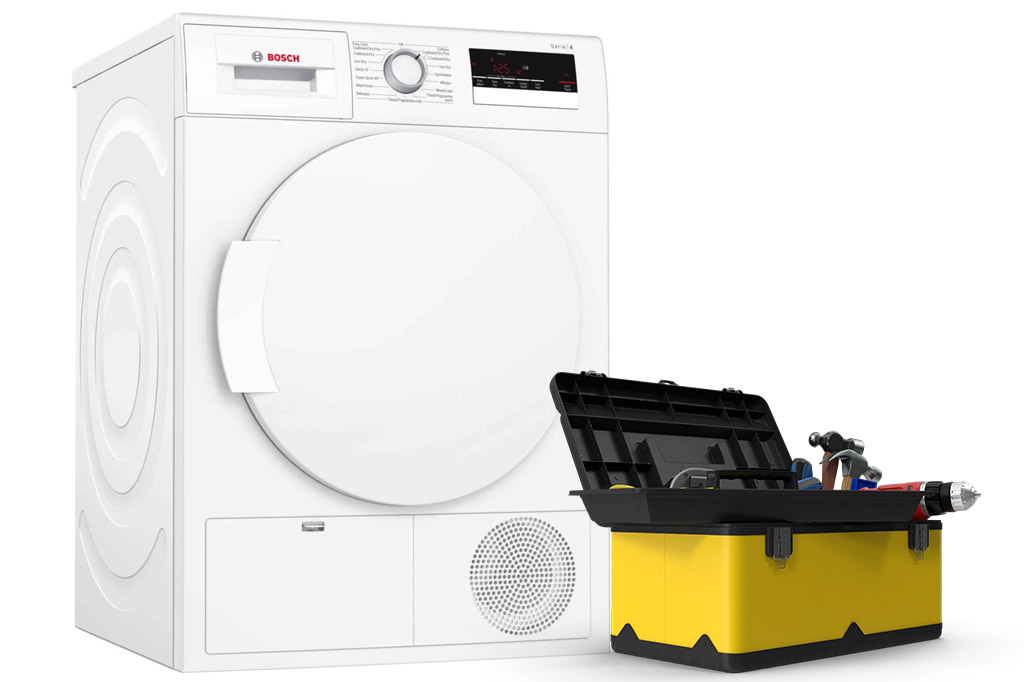 Service Areas
Our engineers perform appliance repairs across central England including Worcestershire, Herefordshire, Gloucestershire, Birmingham, and Oxfordshire. You can see a full list of counties we service on our coverage page. Alternatively, view the map below.
The easiest way to see if there are engineers in your area, and to check if we support your brand of appliance, is to fill out the online booking. It only takes a few seconds and the form will automatically tell you if your area and appliance is covered.
Repairs can be booked online or over the phone by calling 0330 205 0220.