Your Energy Efficiency Buying Guide
Appliance energy ratings have been around on many appliances and products for over 25 years. They're a key form of information so consumers can make a choice based on energy efficiency while encouraging manufacturers and retailers to develop new efficient products. With the world demanding more environmentally friendly products, it's important that home appliance manufacturers contribute to saving the planet by providing us with machines that require less energy.
Due to technological developments over the past few years, the ratings have become less effective because we have a high concentration of machines with an energy rating of A+. This imbalance makes it difficult to identify which products are the most energy-efficient. The first home appliances to have the new label will be washing machines, washer-dryers, dishwashers, fridges, freezers and wine coolers. As of the 1st March 2021, these appliances must show the new label when sold in shops and online.
The appliance energy rating updates:
Traffic light colours and simplified rating scale of A-G.
Icons to represent energy-efficient features and functions.
Easy to understand units for measuring energy, water consumption or noise emissions.
QR code to scan and access further product information from the EU database.
Which products will feature these labels?
Household refrigerators and freezers.
Washing machines.
Washer dryers.
Dishwashers.
Tumble dryers will have the new labels introduced when new or revised UK regulations come into force.
Ovens and cookers will not be included in the new rating scale.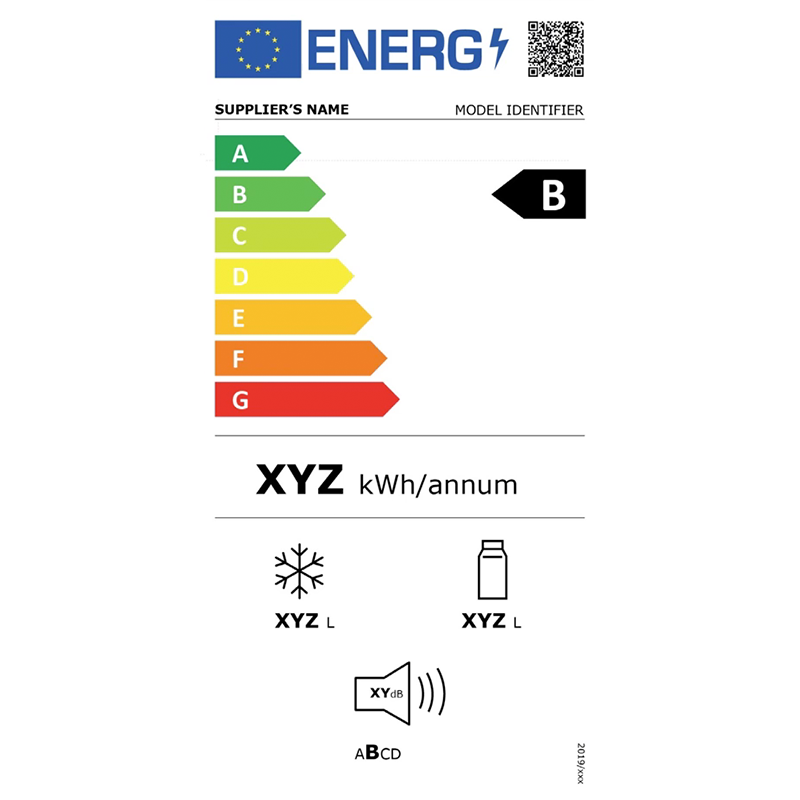 Refrigerators and freezers
The changes visible on the new label include the new energy efficiency scale, a new icon for chilled and unfrozen sections and a new icon for noise emissions.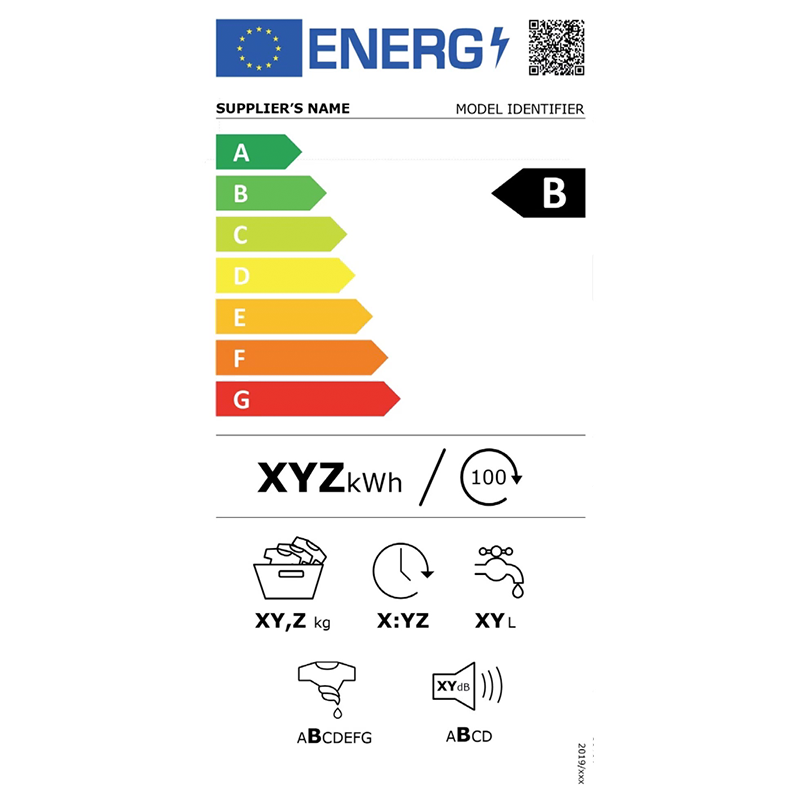 Washing machines
The changes to the new label include the new energy efficiency scale, energy consumption listed per 100 washes, additional information on capacity, duration of 'Eco 40-60' programmes, water consumption per litre, and noise emission classes.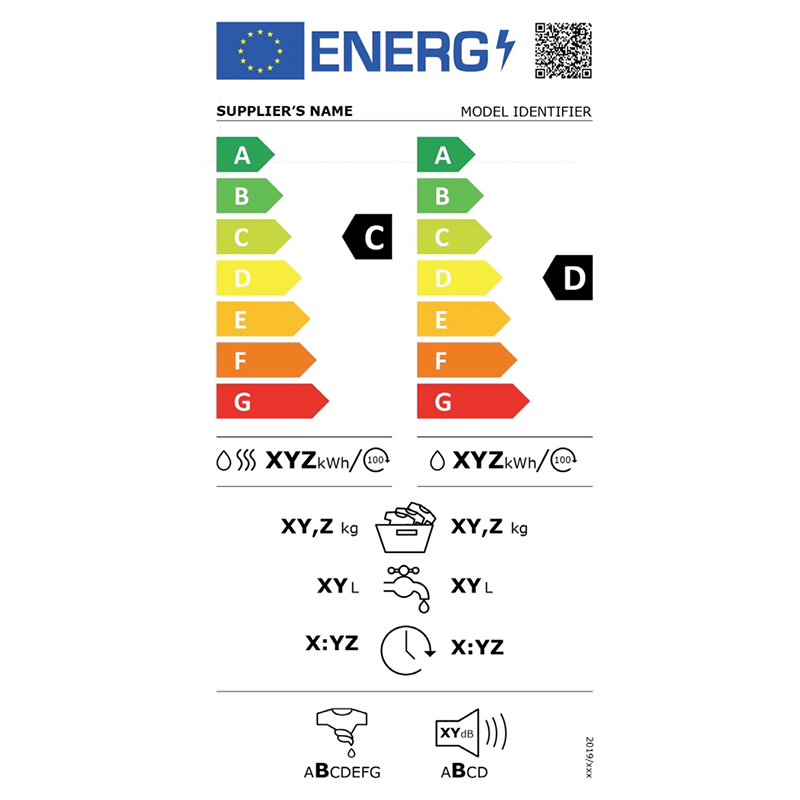 Washer-dryers
The new label includes the new energy efficiency scale and noise emission classes for spinning. The new washer-dryer label now lists energy consumption as per 100 washes, with capacity, water consumption and details of duration for both a wash and dry cycle and a wash only cycle.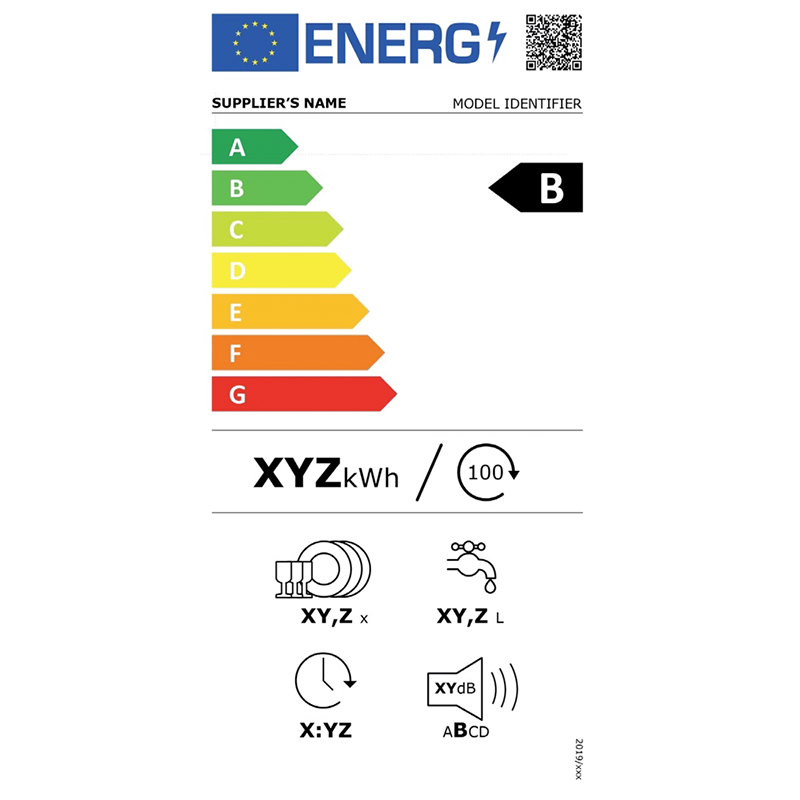 Dishwashers
The changes visible are the new energy efficiency scale, energy consumption for an 'Eco' setting is now listed as per 100 cycles, water consumption in litres for an 'Eco' setting, duration of an 'Eco' setting, and a new icon has been added for the noise emissions.
Share This Story, Choose Your Platform!
Service Areas
Our engineers perform appliance repairs across central England including Worcestershire, Herefordshire, Gloucestershire, Birmingham, and Oxfordshire. You can see a full list of counties we service on our coverage page. Alternatively, view the map below.
The easiest way to see if there are engineers in your area, and to check if we support your brand of appliance, is to fill out the online booking. It only takes a few seconds and the form will automatically tell you if your area and appliance is covered.
Repairs can be booked online or over the phone by calling 0330 205 0220.